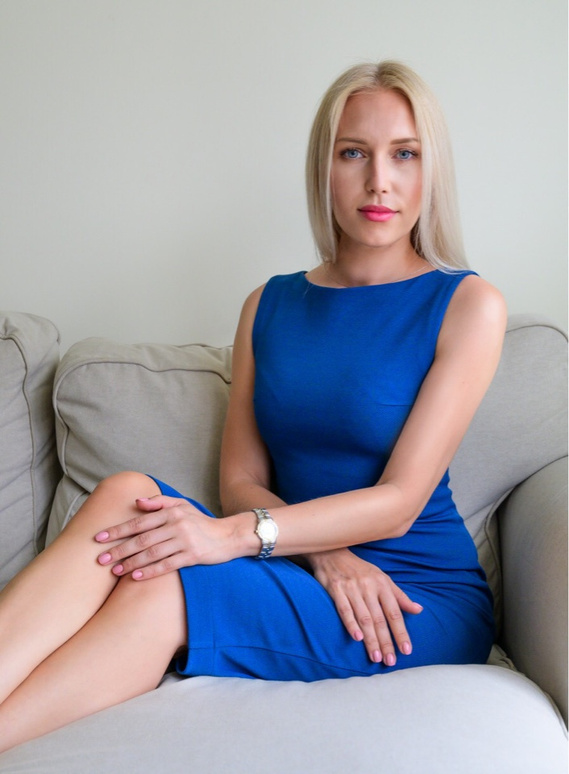 Biography
Mariia Perevoshchikova (Maria Kova) is a contemporary artist specializing in abstract paintings.
Maria was born in Russia in 1986, and developed passion for art at an early age. Her mother was always fond of art, and encouraged Maria to continue doing what she seems to be naturally very good at. At the age of 18 Maria attended and finished The South-Ural Fine Arts School, where she developed her understanding of line, form, composition, and art history.
As soon as the Iron Curtain of USSR fell down, Maria's family began to travel. Maria was absolutely astounded and inspired by the diverse natural and cultural cornucopia of the world behind the curtain. Maria obtained a Master's Degree in Hospitality Industry and Tourism and continued traveling.
In 2010, Maria settled in the beautiful tropical island of Bali, Indonesia. For 6 years Bali was the spiritual home for her and her renewed love for art. Success at local art exhibitions on the island provided her with the confidence to pursue her art career.
At the present time, Maria lives and works in Dubai, UAE.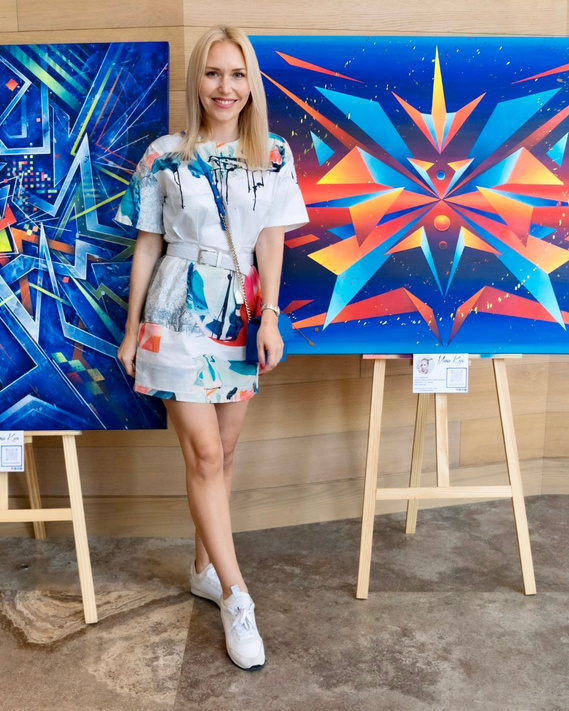 Artist Statement
As an abstract artist I aspire to create ethereal visions anyone any age, gender, race or cultural background can be touched by or relate to, universal by design and individual by the effect it makes on a viewer.
My art is more about igniting an emotional experience rather than rationalizing a concept. It aims to boost imagination and inspire, invites to explore the inner realms and the dimensions beyond the known.
Aesthetic experience is as important as the emotional.
I work with number of different mediums and techniques to create an effect I strive for. The main medium is acrylic paint. Airbrush and spay paint allows me to achieve mystical and dreamlike effect.
Combination of expressive brushstrokes and color splashes with geometrical and precise lines creates a dynamic conversation between different frames of mind, modern material and infinite spiritual worlds.
Through the use of dramatic perspective, texture and value changes, I aim to make it appear as though the viewer can visually enter the painting and have a vivid immersive experience.
What is behind the surface of a work of art is something that fascinates me. Finding windows that go deeper opens the work to a variety of interpretations. If the viewer can find his or her own story when looking at my artwork, it has succeeded in communicating. This is what gives me the most satisfaction in the act of creating art.
Exhibition History
04.2021 - DIFC Art Nights, Alexandra Gallery, Dubai, UAE
02.2021 - "From Dubai with love", Pullman JLT, Dubai, UAE
02.2020 - "Healing with Nature", NAT Institute, Times Square Center, Dubai, UAE
11.2019 - "After the rain", Noon Art Awards, Sharjah, UAE
11.2019 - "Common Ground", The Cube, Dubai, UAE
09.2019 - "Year of Tolerance", 2XL, Dubai, UAE
07.2019 - "Abstract", Art Smiley, Double Tree by Hilton, Dubai, UAE
04.2019 - Word Art Dubai International Art Fair, Dubai, UAE
03.2019 - Oman International Art Fair, Muscat, Oman
03.2019 - "Woman", Art Hub, Abu Dhabi, UAE